History of south vietnam coins and banknotes
In 1953, the Vietnam branch of the Institut d'Emission des Etats du Cambodge, du Laos et du Vietnam issued notes dual denominated in piastre and d?ng. At the same time, the two other branches of the Bank made similar issues with the riel in Cambodia and the kip in Laos. The dong circulated in those parts of Vietnam not under the control of the Communist forces, which by 1954 coincided with South Vietnam. Coins denominated in su were also introduced in 1953. In 1955, a truly independent issue of dong banknotes was produced by the National Bank of Vietnam.
In 1953, 10, 20 and 50 su coins were introduced. In 1960, 1 đồng were added, followed by 10 đồng in 1964, 5 đồng in 1966 and 20 đồng in 1968. 50 đồng were minted dated 1975 but they were never shipped to Vietnam due to the fall of the South Vietnamese government. It is reported that all but a few examples were "disposed of as scrap metal" and the coin is very rare.
French Union issue for Vietnam 1953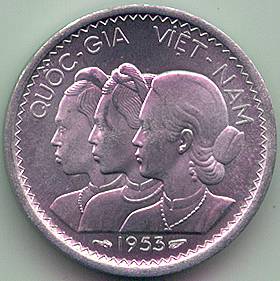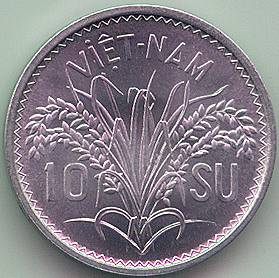 KM#1
1953 10 Su
aluminium
No mintmark (Paris Mint)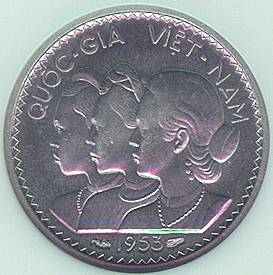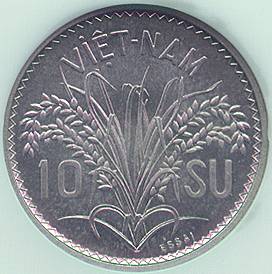 KM#E1 1953 10 Su Essai
aluminium


mintage: 1200 pieces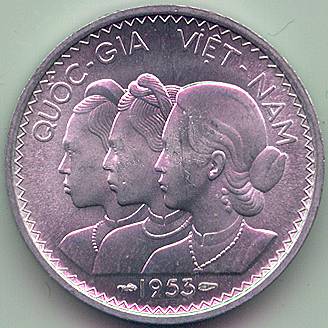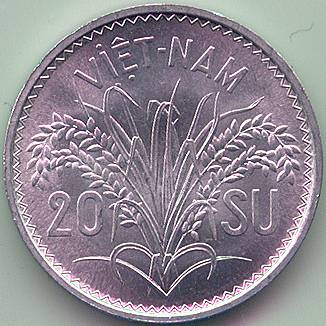 KM#2 1953 20 Su
aluminium
No mintmark (Paris Mint)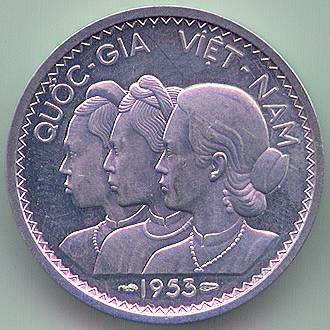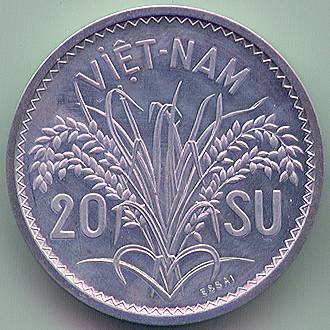 KM#PE2 1953 20 Su Essai/Piefort
aluminium


mintage: 104 pieces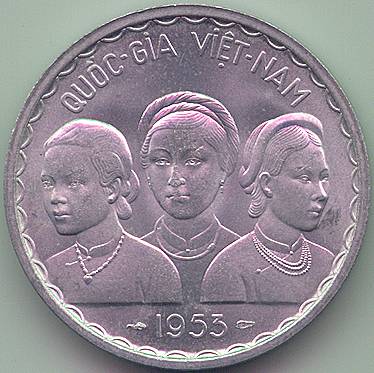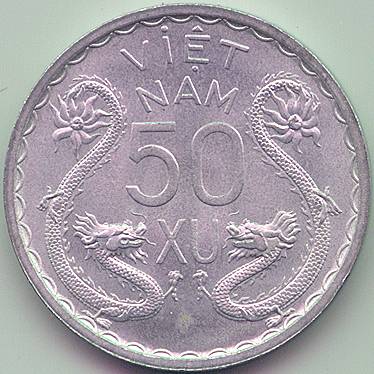 KM#3 1953 50 Xu
aluminium
No mintmark (Paris Mint)
South Vietnam 50 Xu 1960-1963
Related article: Ngô Đình Diệm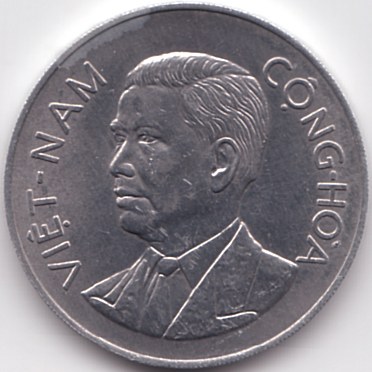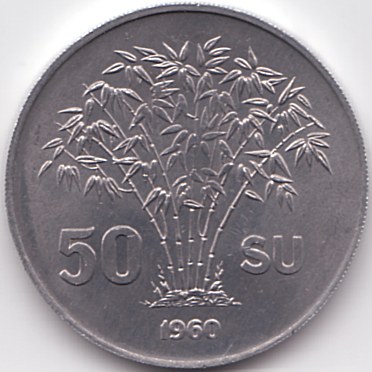 KM#4
1960 50 Su
aluminium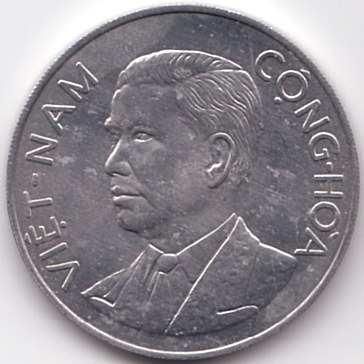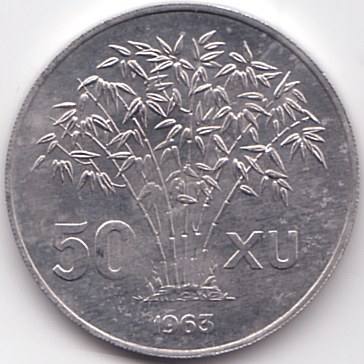 KM#6 1963 50 Xu
aluminium
1960 South Vietnam 1 Dong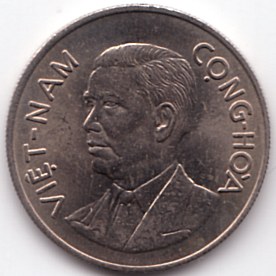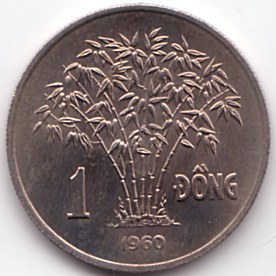 KM#5
1960 1 Dong
copper-nickel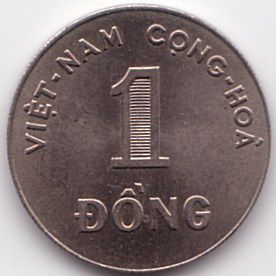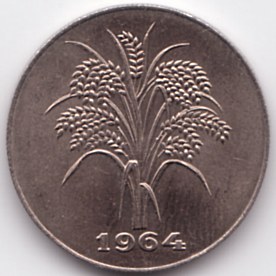 KM#7 1964 1 Dong
copper-nickel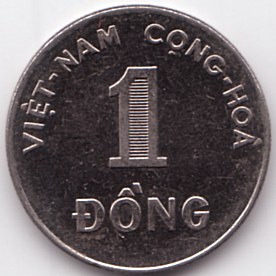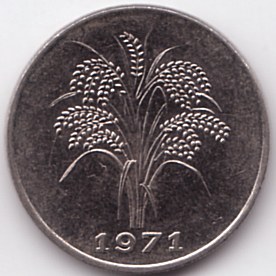 KM#7a 1971 1 Dong
nickel-clad steel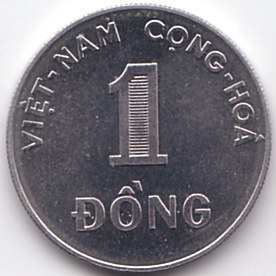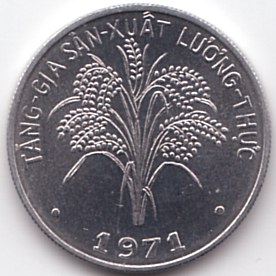 South Vietnam 5 Dong KM#9 1966-1971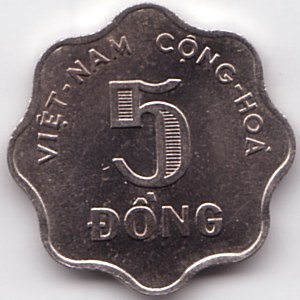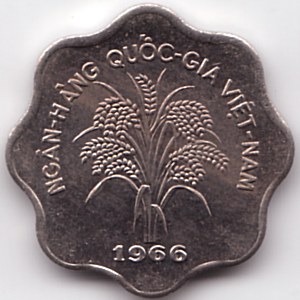 KM#9 1966 5 Dong
copper-nickel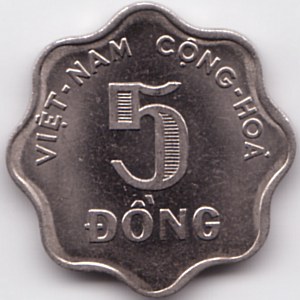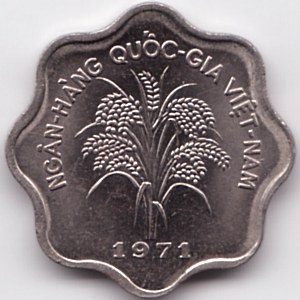 KM#9a 1971 5 Dong
nickel-clad steel
South Vietnam 10 Dong coins 1964-1974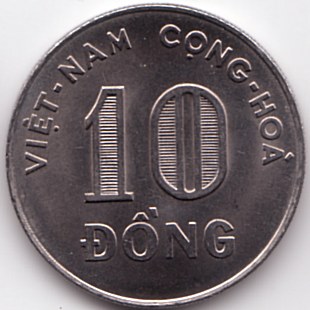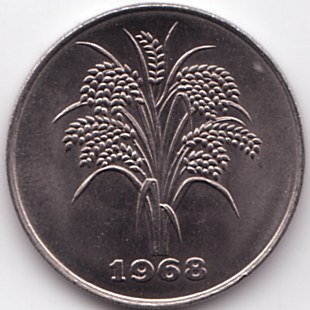 KM#8a 1968 10 Dong
nickel-clad steel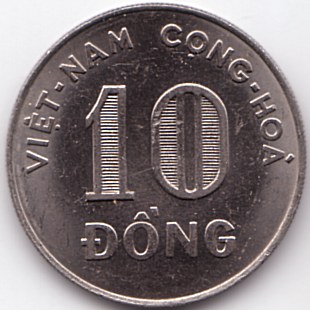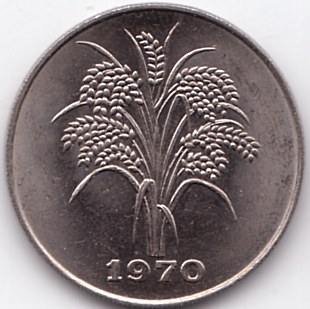 KM#8a 1970 10 Dong
nickel-clad steel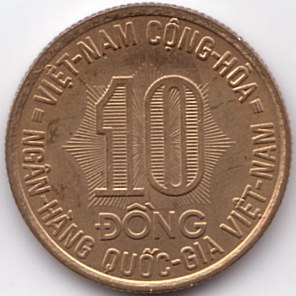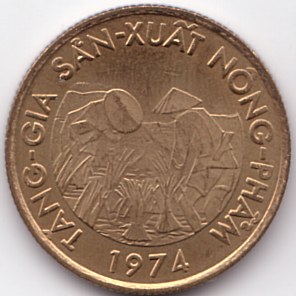 KM#13 1974 10 Dong
FAO issue
brass-clad steel
1964 South Vietnam 1 Dong
South Vietnam 20 Dong coins 1968
South Vietnam 50 Dong 1975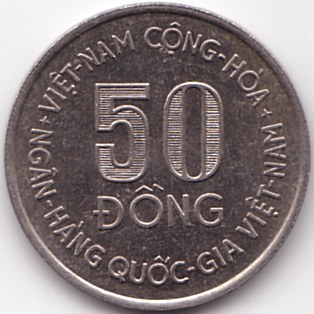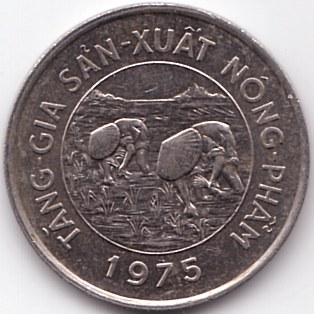 KM#14
1975 50 Dong
FAO issue
nickel-clad steel
The whole mintage of this coin was melted. Only a few pieces survived